Appointment of the Financial Services Ombudsman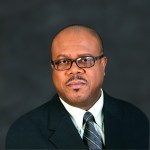 Mr. Dominic Stoddard has been appointed the Financial Services Ombudsman after consultation with the Bankers Association of Trinidad and Tobago (BATT) and the Association of Trinidad and Tobago Insurance Companies (ATTIC) effective April, 1st, 2016 for a three (3) year period.
Mr. Stoddard has been employed with the Bank for the past twenty-three (23) years and has contributed significantly to the Research, National Financial Literacy Programme and Statistics Departments. He has also distinguished himself as the President of the Central Bank Credit Union for twelve (12) years. Dominic's analytical skills, clinical approach and passion for enhancing financial literacy of our citizens will serve him well in his capacity as FSO.
Mr. Stoddard will take the reins following the untimely passing of its last Ombudsman Ms. Suzanne Roach in September 2015. The Office welcome this new appointment as we continue to work towards providing fair, sound assistance to customers who are not satisfied with their financial services provider and to mediate on behalf of those who have a complaint with their institution